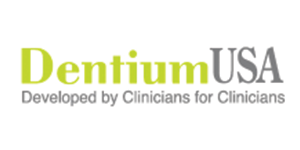 Dentium is a world class manufacturer of premium dental implant systems servicing clinicians in more than 80 countries worldwide. Dentium also manufactures a large selection of dental instruments, lab components and regeneration materials to complement the dental implant system. Dentium's manufacturing facilities, located in Korea and in the USA, are registered establishments with the FDA and certified to ISO 13485. Dentium products are CE marked to indicate their high quality and are validated by many research studies performed in collaboration with renowned universities and clinicians.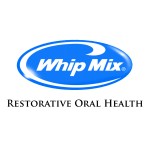 Whip Mix is the resource that helps the Dental Profession achieve its goals of high quality, less invasive patient care, reduced chair time and increased operating efficiencies. Whip Mix products are distributed worldwide through more than 400 dealers, serving progressive dental laboratories, schools, government and institutions – and increasingly, the forefront of dental offices. We're continuously broadening our offering with new products and technologies developed by our R&D experts and acquired from around the world.
We maintain state-of-the-art capabilities in our manufacturing headquarters with standards-based lean production, distribution and customer experience management.
In 1919, Whip Mix created the first complete dental inlay investment casting unit – with a mechanical spatulator that whipped and mixed better than anything else. An invention so dramatic it changed the industry. And formed our company name. We've been helping the Dental Profession manage change and prosper ever since.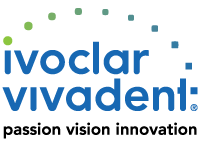 At Ivoclar Vivadent, a research team of more than 130 employees across the world spends countless hours developing comprehensive solutions to oral health and dental problems. Our scientists collaborate with renowned international institutes and universities to develop and test products before they go to market.
At our applied research, development and testing facilities in Liechtenstein and North America, we focus exclusively on creating innovative, market-relevant restorative and prosthetic materials and equipment. Beginning with the predevelopment stage and continuing through rigorous testing until the product is introduced to the market, the process can take years.
Many of our developments, which are geared toward the needs of patients, have become integral aspects of daily dental practice. They result from the interplay between technical feasibility, market orientation and experience. Therefore, our innovations will become tomorrow's standards.

Nobel Biocare is the world leader in innovative restorative and esthetic dental solutions, providing dental professionals with advanced science-based tooth-to-root solutions. Our mission is to be the most desirable partner in science-based solutions – that ultimately help our customers make a real and lasting difference to the well-being of their patients, empowering them to lead healthier and more satisfying lives.
Nobel Biocare provides you with the most complete solutions for restorative and esthetic dentistry available on the market. We achieve this by combining the two ground-breaking innovations of osseointegration and individualized manufacturing of dental prosthetics into a complete tooth-to-root offering that includes comprehensive treatment concepts as well as harmonized product components.

In its continuing efforts to serve the dental community, Quintessence provides the latest scientific and clinical information in formats designed to meet the varying needs of busy professionals: books, journals, videotapes, CD-ROMs, DVD's and symposia. Dental practitioners, researchers and students all have come to rely on Quintessence for timely articles, for clearly written and superbly illustrated books and for texts by world-renowned experts. As people from around the world have come to expect, the Quintessence name represents a commitment to quality that is unsurpassed in the dental publishing world.
Founded in 1950 in Berlin, Germany, the company initially published only German-language journals and books in dentistry. The first English-language journal, Quintessence International, was launched in 1969 following the opening of the U.S. office in Chicago. Since then the company has expanded its operations worldwide, establishing additional offices in Tokyo, London, Paris, Barcelona, São Paulo, Prague, Milan, Istanbul, Beijing, Warsaw, Moscow and Mumbai. In addition, publishing partners in Hungary, Bulgaria, Greece, Korea, Indonesia and Malaysia oversee the publication of translated editions of Quintessence books and journals.
Today the company's publishing activities encompass 50 professional journals, more than 1,000 book titles (many in multiple languages), about 250 videotapes, and many multimedia products. Addressing the education and information needs of both the beginning dental student and the experienced practitioner, Quintessence publications have earned many prestigious international prizes and awards over the company's 56-year history.
In addition to its various publishing activities, Quintessence regularly sponsors continuing education seminars in various parts of the world, ranging from small-scale workshops to large international conferences that attract more than 6,000 participants.
As part of its commitment to innovative, high-quality publishing, since the early 1980s Quintessence has actively sought new ways to use emerging media technology for the electronic transfer of information which is reflected in its online journal editions, digital journals, CDs and DVDs.

BioHorizons is dedicated to developing evidence-based and scientifically proven products. From the launch of the External implant system (Maestro) in 1997, to the Tapered Internal Plus implant in 2012, dental professionals as well as patients have confidence in our comprehensive portfolio of dental implants and biologics products.
Our commitment to science, innovation and service has aided us in becoming one of the fastest growing companies in the dental industry. BioHorizons has helped restore smiles in 85 markets throughout Asia, North America, South America, Africa, Australia and Europe.